Posted by RoboCom++ Team
On June 11, 2018
0 Comments
The workshop was held at ICRA 2018 on May 21 in Brisbane (Australia)
Objectives of the Workshop
The Robot Companion of the future will pursue a radically new design paradigm, grounded in the scientific studies of movement, behavior and intelligence in nature. This approach will allow achieving complex functionalities not only in new robot brains, but also in a new bodyware making limited use of computing resources, mass and energy, and able to exploit compliance instead of fighting it. The main objectives of this workshop are to offer new insights on the science and the technology enabling the next generations of Robot Companions, capable of overcoming the limitations of current robots in human daily-life scenarios.
The workshop introduced and addressed the grand challenges of science-grounded and bioinspired Robotics that aim to design and build new robots integrating soft bodyware, controlled by emergent behavior and orchestration, exploiting their partly compliant body, and using energy more efficiently.
The workshop also was an opportunity for discussing the challenge of the robot companion of the future as a global initiative of the international robotics community, by comparing national programs and analysing the opportunities for federated activities.
This Workshop is organized by the FLAG-ERA JTC2016 RoboCom++ Project, and is supported by the IEEE RAS TCs on Humanoid Robotics; on Biorobotics; on Human Robot Interaction & Coordination; on Human Movement Understanding; on Cyborg & Bionic Systems; on Energy, Environment, and Safety Issues in Robotics and Automation; on Cognitive Robotics; and on Algorithms for Planning and Control of Robot Motion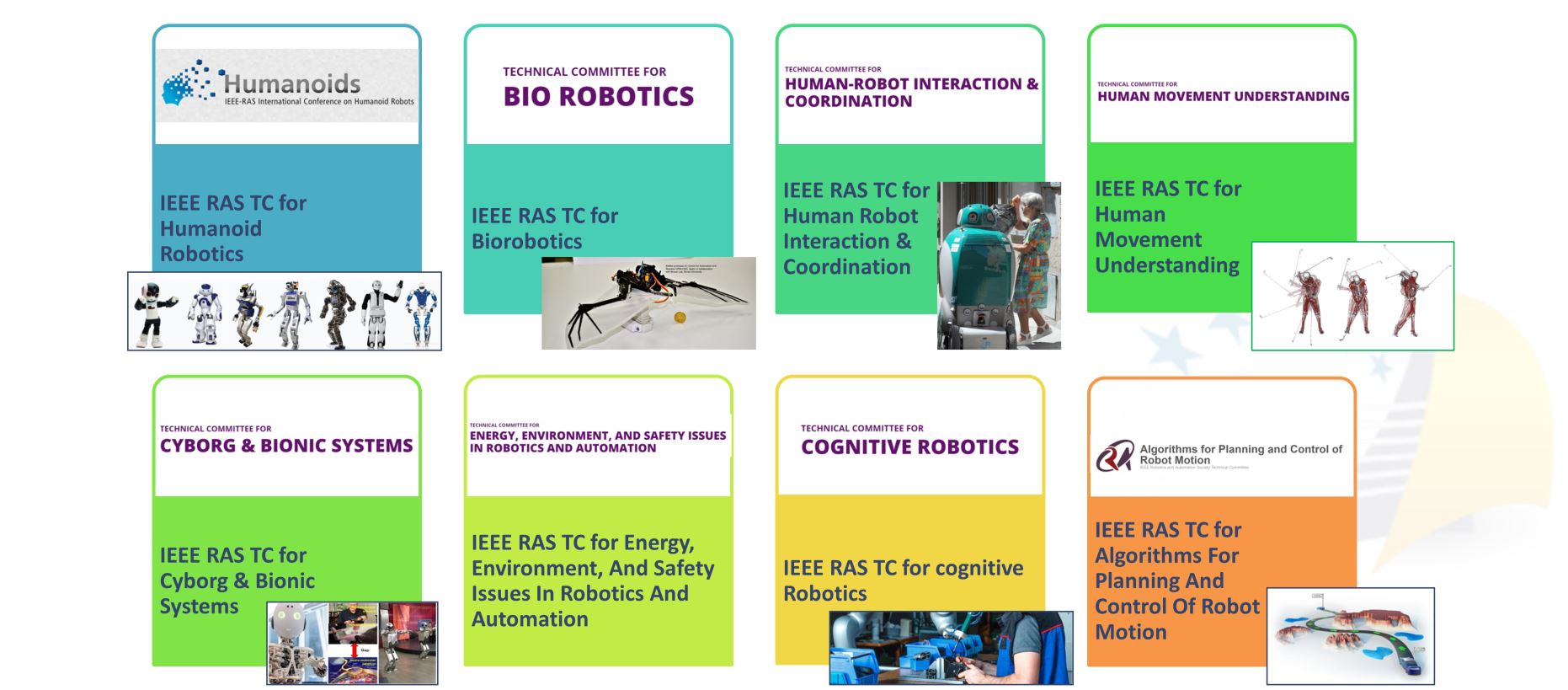 The organizers and the invited speakers are renowned scientists in science-grounded robotics and are active and highly qualified in the critical and emerging topics related to the workshop.
In details the topics related to the workshop were:
Embodied intelligence, morphological computation, simplexity, and developmental approaches to control and cognition
Soft Robotics
Multifunctional materials
Energy Management
Embodied Cooperative Communication Processes