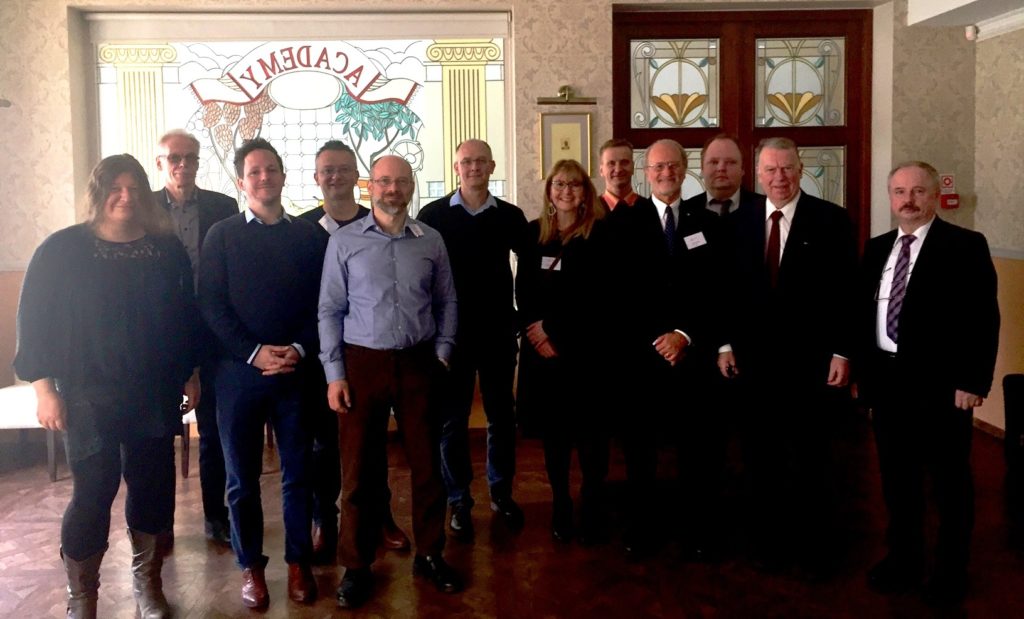 Posted by Clementina
On May 1, 2017
0 Comments
April 27, 2017 – Riga, Latvia
FLAG-ERA (the networs that gathers regional and national funding organisations in Europe with the goal of supporting the Future and Emerging Technologies (FET) Flagship Programme) organized a kick off meeting in Riga (Latvia) to present the four projects selected in the FLAG-ERA Joint Transnational Call 2016 (JTC 2016), launched on 22 January 2016. The Call covered four topics, each corresponding to the domain of a previous Flagship Pilot:
ICT for Social Sciences;
High-Efficiency Sensor Networks;
Digital Medicine for Cancer;
Cooperative Robots.
The JTC 2016 funded projects, presented during the FLAG-ERA JTC 2016 Kick-off Seminar, are:
RoboCom++;
CONVERGE;
FuturICT 2.0;
ITFoC.
These projects aim to build on the efforts of the initial FET Flagship Pilots.
Professor Paolo Dario from Scuola Superiore Sant'Anna in Italy presented the RoboCom++project – which he coordinates – to an assembly of representatives from funding agencies and the other JTC 2016 projects. He focused on the ambitious aims of the RoboCom++ planned research, and described how these objectives can contribute to lay the foundation for the global interdisciplinary research programme of a future FET-Flagship project. He emphasised the main results of the RoboCom++ Kick-off meeting and the work performed during the first 2-month period, from March 1st to April 28th 2017.